Pine/Spruce wooden panels
TIMMERON® FSC 100%
A pine or spruce furniture panel is characterized by medium hardness of wood.
As a wall panel or staircase part the wooden panel can be applied in interior design. Wide range of application in furniture industry as well.
Solid or finger joint lamella.
Quality: A / AB / C
Thickness: 18, 27, 40 mm
Width: 200, 250, 300, 400, 500, 600, 800, 1000, 1200 mm
Lengths: 800, 1000, 1200, 1500, 1800, 2000, 2500, 3000, 5000 mm
Each piece packed in plastic film.
We can also produce a furniture board according to your size by placing an order for production.
GLUELAM
Glued laminated timber or Glulam, It has greater strength and stiffness than comparably sized dimensional lumber.
It has high design values, improves architecture performance, and cost competitiveness. All these features make Glulam the superior choice for projects from simple beams and headers in residential construction to soaring arches for domed roofs spanning.
Glulam is a stress-rated engineered wood beam composed of wood laminations, or "lams", that are bonded together with durable, moisture-resistant glue. The grain of the laminations runs parallel with the length of the member. Glulam is versatile, ranging from simple, straight beams to complex, curved members. Glulam is available with different strength standards.
Length: up to 12 meter
Width: 50mm – 400mm
Thickness: 25mm – 400mm
Strength: GL24h, GL28h and other
Additional services: Impregnation
Glulam Applications
Glulam has a reputation for being used in striking, exposed applications such as vaulted ceilings and other designs with soaring open spaces. In homes, public buildings, and other light commercial structures, glulam is often specified for its beauty as well as its strength. It's also a workhorse in common hidden application, including simple purlins, ridge beams, garage door headers, floor beams, and large cantilevered beams. In commercial construction, glulam is used in applications ranging from large, flat roof systems to complex arches. Glulam also meets demanding environments of bridges, utility poles, cross arms, and marinas. Learn more about glulam in commercial and residential construction.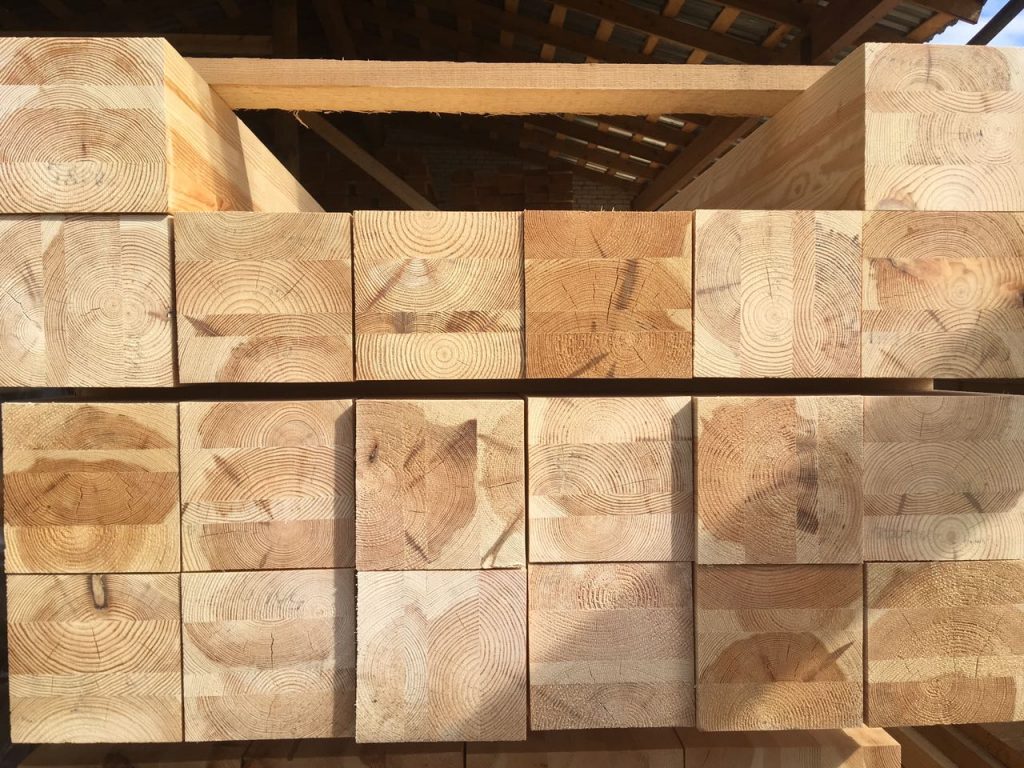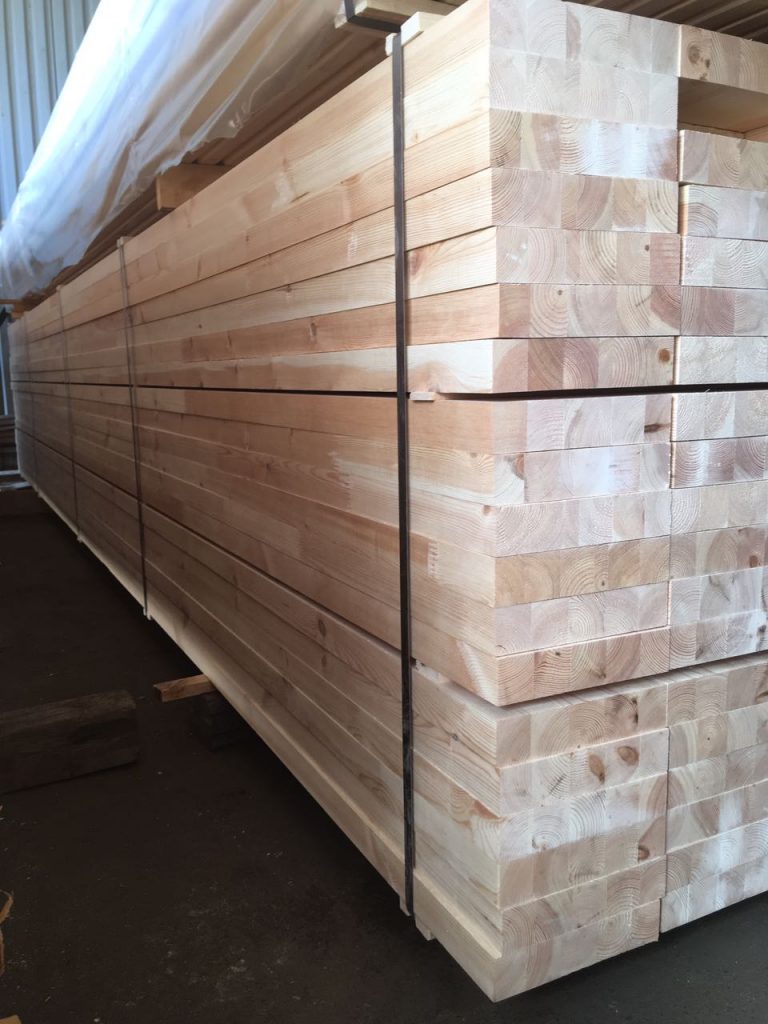 RUF BRIQUETTES
These briquettes are manufactured on original RUF hydraulic press made in
Russia. The briquettes come in 'sawdust brick' shape sized approximately
65mm x 90mm x 150mm and they burn at high temperature with minimal
smoke due to low moisture content of the wood. The product is 100%
ecological: no glues, no adhesives or any other chemicals.
WOOD PELLETS
Wood pallets are made from wood shavings, dry chips and sawdust
by-products and oer a reliable, renewable source of energy for
residential, commercial or industrial heating. Nowadays, pellets offer a great
modern solution for various heating purposes worldwide and with low CO2
emission the pellets contribute to our global sustainability.
PINI KAY BRIQUETTES
The Pini-Kay briquettes are made of pressed sawdust and last a long time
generating a considerable amount of heat relative to their size. Because of
the hole in the briquettes, the air flow is improved and the amount of smoke
is significantly reduced. These ECO-friendly briquettes are popular due to
their very low moisture content and natural look.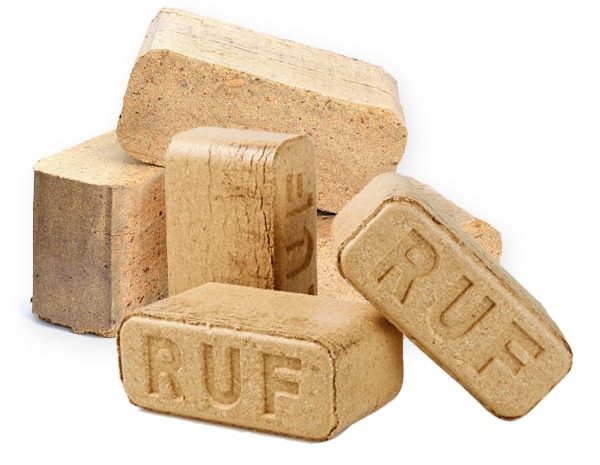 Film Faced Plywood
Film Faced Plywood also known as Marine Plywood. Film Faced plywood core made from a different types of wood (Hardwood, Poplar and etc). Faces are then coated with a high density overlay (HDO) resin impregnated textured finish that provides an ideal anti-skid surface, perfect for use in applications that require a hard and durable surface. The Film Faced plywood mostly is used in construction and shuttering.
DHS International Building Materials can offer different range of Film Faced Plywood with different quality from China, Russia, Finland and etc. Some of the brands can be used more than 60 times and of course all of them haveWBP glue.
Film Faced Plywood is strongest, lightest, most versatile, and decorative product made from a renewable resource. Plywood was the first type of engineered wood to be invented. It is made from thin sheets of wood veneer, called plies or veneers.
The major reason for using Film Faced plywood instead of plain wood is its resistance to cracking, shrinkage, twisting and its general high degree of strength.
Uses: Shuttering, construction purposes and etc.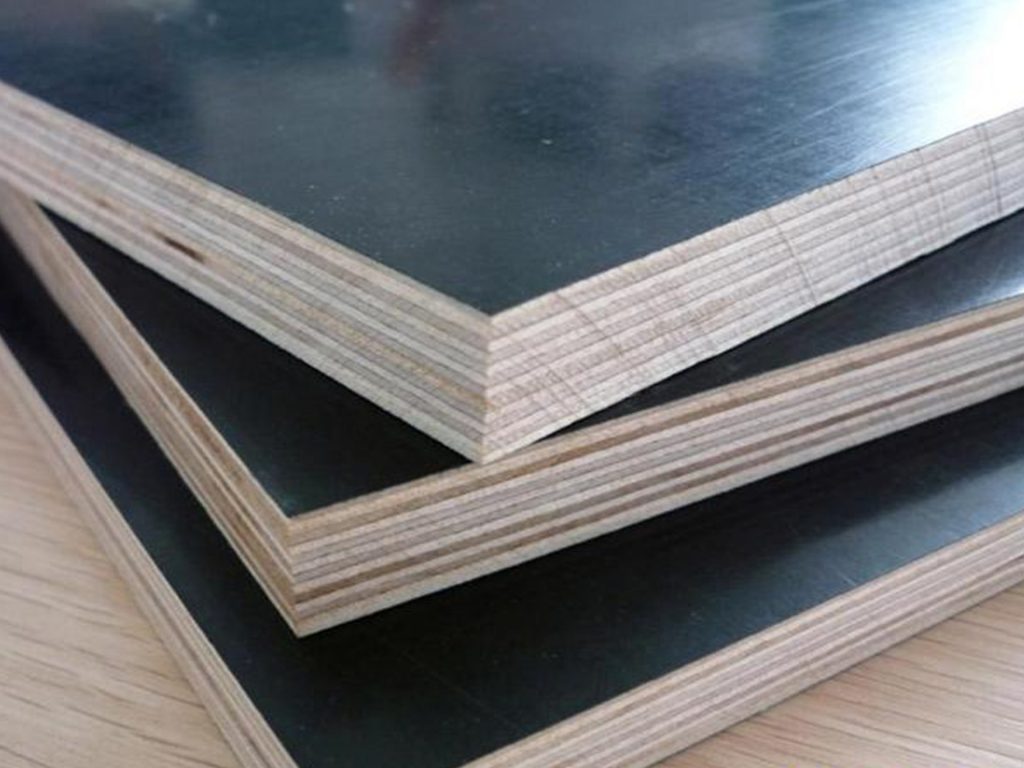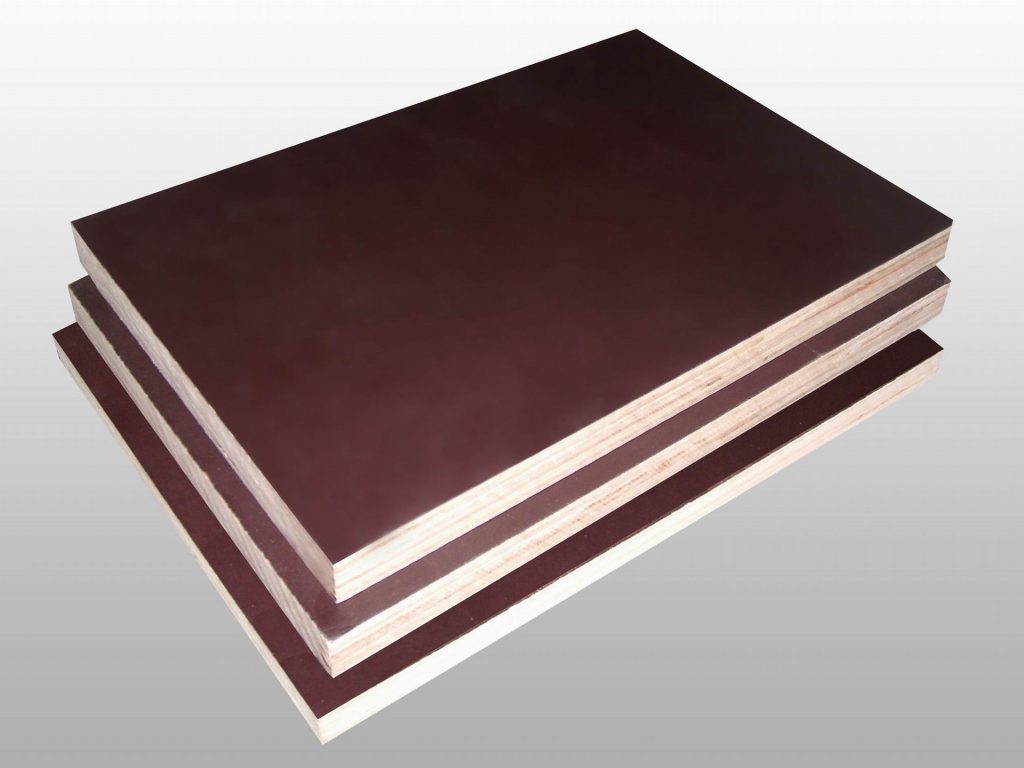 Commercial Plywood
Thin sheets of individual wood veneers (layers/slices of wood). All these layers are firmly pressed and joined with each other to make a plywood sheet and the final finished plywood sheet is called plywood. The commercial plywood is also known as MR Grade plywood.
The acronym MR stands for Moisture Resistant, but moisture resistant is not the same as water resistant. While it is true that moisture resistant plywood can withstand some amount of moisture and humidity but it cannot be said to be waterproof. It is Interior grade plywood, meaning it's for indoor use.
There are different grades of plywood based on quality and characteristics, such as MR grade, BWR grade, Marine plywood etc.
Uses: Commercial plywood is the most widely used plywood for making home & office furniture's, paneling work, drawing room furniture and bedroom furniture, floors, walls and roofs in home constructions, wind bracing panels, vehicle internal body work, Packages and boxes, but it depends on type of plywood.
Color: Light pink to reddish-brown or golden tan-brown.
Dimensions:
PLYWOOD 4′ X 8′
COMMERCIAL PLYWOOD 18 MM
COMMERCIAL PLYWOOD 12 MM
COMMERCIAL PLYWOOD 6 MM
COMMERCIAL PLYWOOD 4 MM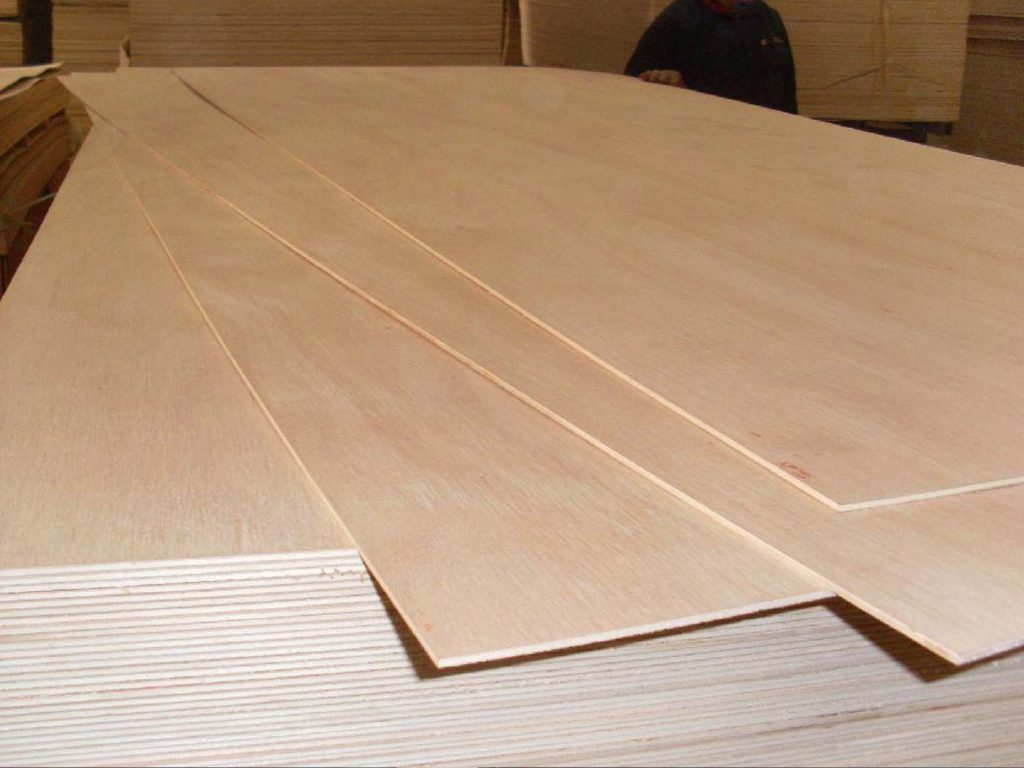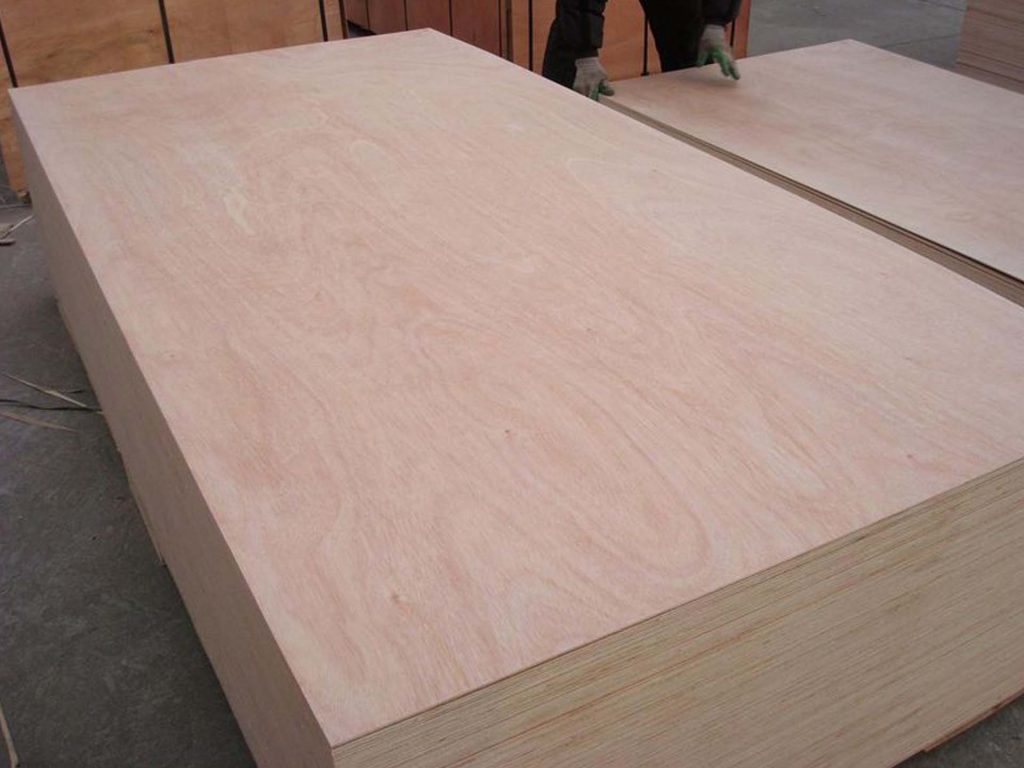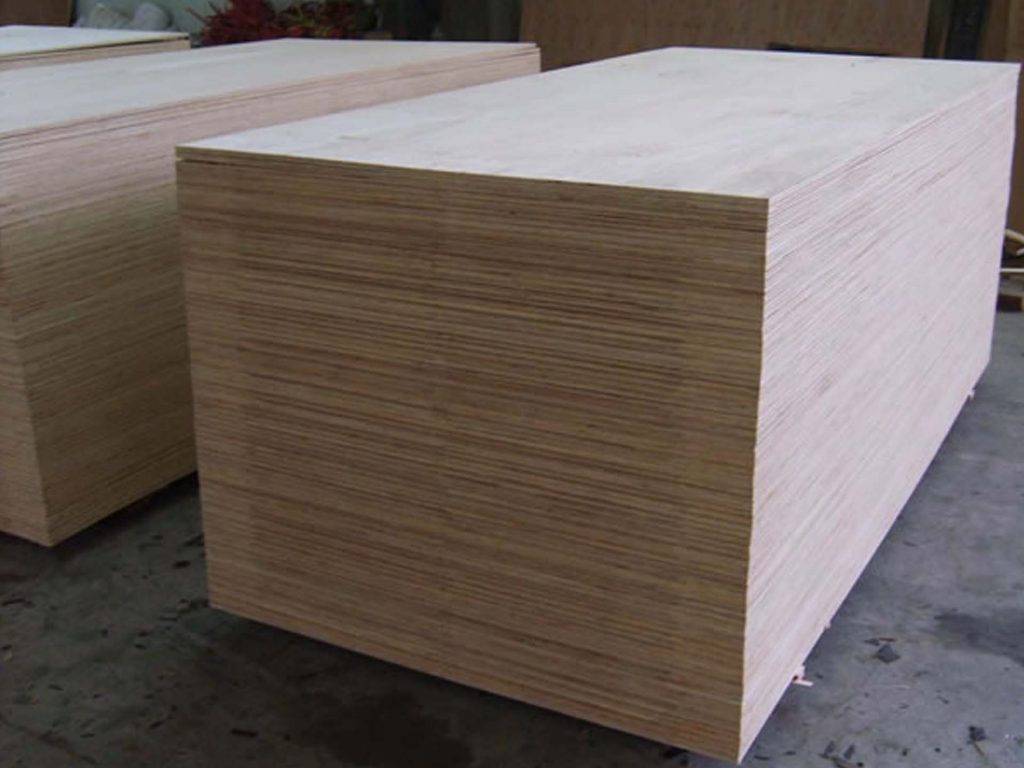 Plaine MDF
MDF board is also known as mediumdensity fiberboard and is an engineered wood product. It is produced to high technical specifications, with a fine and smooth surface. This plain MDF board is available in different sizes and thickness to suit a wide range of applications.MDF is a uniform density panel with a fine and smooth surface ideal for painting, cutting, machining and drilling without splinters or chipping
Uses: Currently it is primarily used to construct doors, partitions, furniture and more.
MDF Specifications
Thickness: 2.5mm to 25mm
Density: 730~800KG/M3
Glue: moisture resistant (MR), E1, E2
Origin: China, Malaysia, Thailand.Dimensions:  4 X 818 mm thick,12 mm thick, 9 mm thick, 6 mm thick 4 mm thick, 3 mm thick
Melamine MDF
Melamine MDF is denser than plywood and stronger than chipboard, making melamine panels ideal for renovations and furniture manufacturing.Melamine faced boards have a laminated layer on their surface, giving an attractive finish, making them ideal in applications needing an aesthetic solution in same Melamine Faced MDF is a brilliant, and cost effective, alternative to the use of solid wood timber and one which is highly recommended, especially to those working on a tight budget.
Color:It can be supplies in a wide range of colors, patterns and textures, including popular wood-grain appearance and with today's digital technologies, Melamine Faced MDF products can both look and feel like solid-wood alternatives. 
MDF SpecificationsGlue: E1, E2
Thickness: 2.5mm –25mm
Density: 720-800kGS/M3
Moisture content: 4%-12%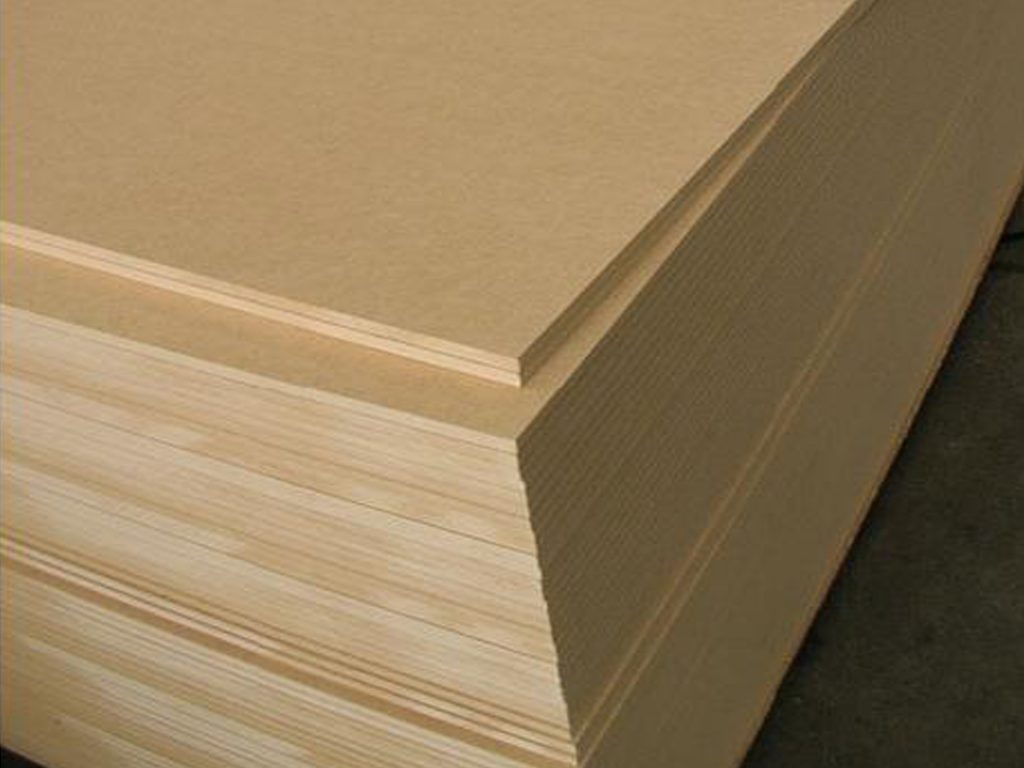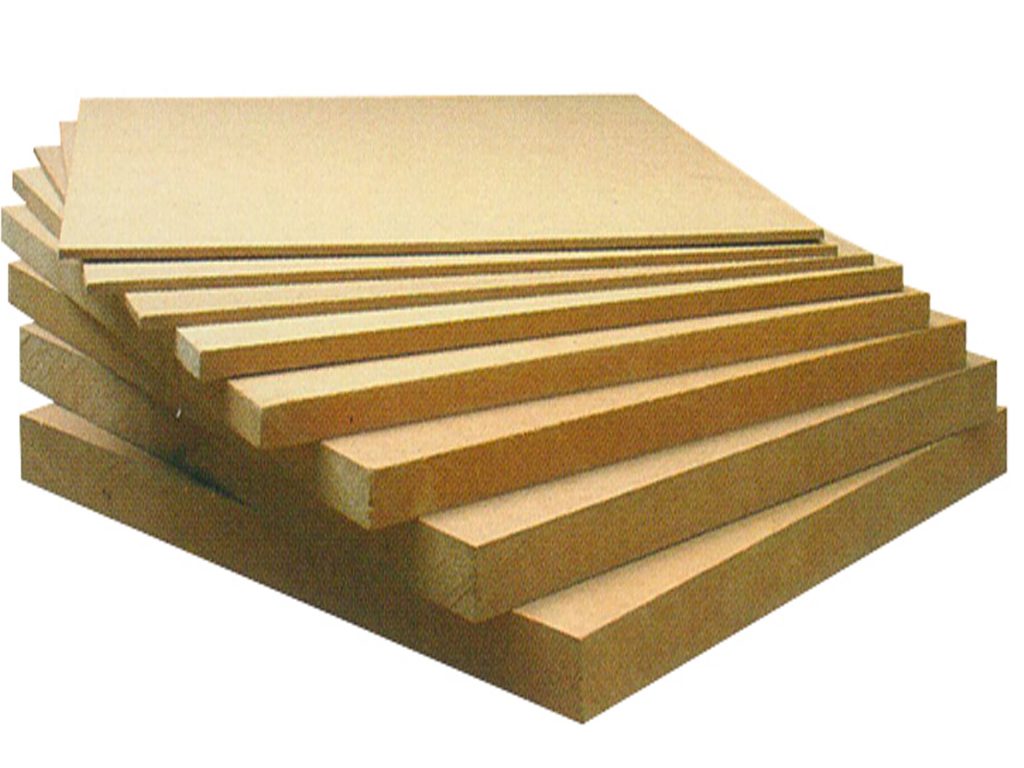 Firewood
People use firewood in their fireplace to make temperature hot according to their need, and also used in their stove for cooking. For making tea, coffee, pizza, cake, etc.
Birch woods are easy to split, do not smoke much or release many sparks. All birches are an excellent choice for burning as firewood. Birch has a slightly sweet smell and looks good on the indoor rack. It tends to dry fast.
Due to quick drying its releasing more energy and faster, bringing your room up to required temperature quickly.
Specifications:
Good quality, slow burning, high heat
More energy than plain wood
Drying duration is faster
Goods – Chopped Wood for fireplace, length 25.0 cm + – 1.0 cm
folded in a wooden box with pallet, 2.0 m3.
Wood: Birch
Humidity – 20-22% + /-  1% in the core
Quantity – 1 pallet (box) – volume of 2.0 m3, weight 750 kg.
Number of units – 23 pallet (box) – Total volume 46 m3
Dimensions – height of the box, 2.10 m, width 0.85 m, length – 0,118 m
Total weight – not more than 21 tons, including the weight of the package.
Origin: Russian Federation